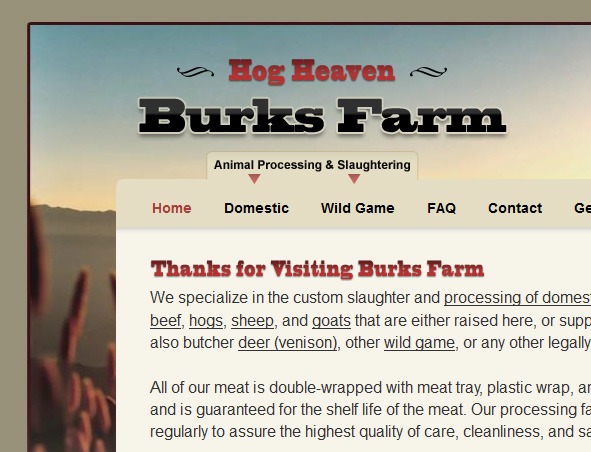 We are excited to announce the launch of the brand new website for Burks Farm. Burks Farm is a family owned business that has been operating in New Kent County for 10 years processing deer and livestock, and providing whole hogs for pig roasts.
Features:
Customized WordPress installation and theme
Coordinated business listing in Google Places
Integrated Contact form with Captcha code
Automatic, nightly backups of the entire website's files and databases
Automatic sitemap updates whenever changes are made to the site
Google +1 buttons on every page
Notification sent to Google, Bing, and Ask.com about any site changes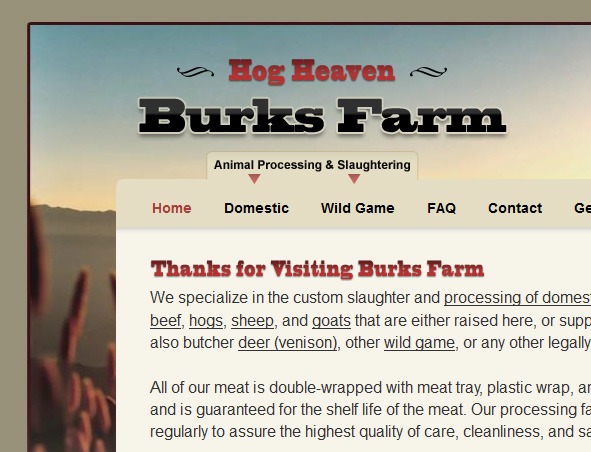 Results
15 days after beginning the project, the site had already paid for itself, according to the owner, David Burks. Search rankings are very good, with burksfarmvirginia.com as the number 1 result in Google searches for "deer processing near richmond virginia", for example.