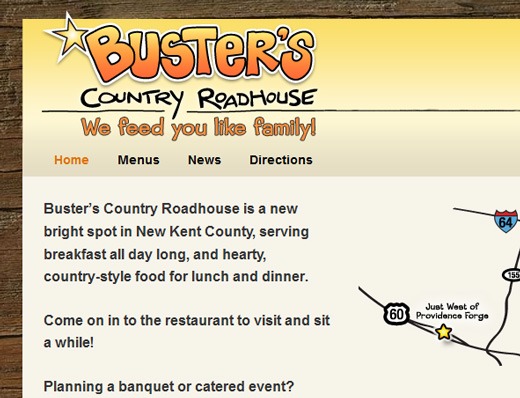 We just finished some major updates to the website for Buster's Country Roadhouse, a restaurant in Providence Forge, VA.
Some new features:
Customized WordPress installation and theme
14 New pages
Full integration of website's posting and comments functions with Buster's Facebook account
Facebook Like buttons on every page
Automatic, nightly backups of the entire website's files and databases
Automatic sitemap updates whenever changes are made to the site
Social network sharing buttons on each page and post
Automatic notification sent to Google, Bing, and Ask.com about any site changes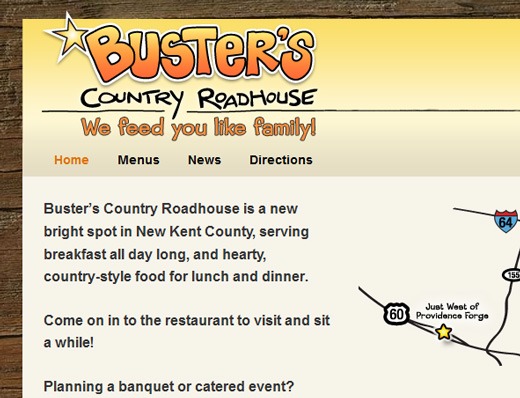 Ongoing Results
August 19, 2011
2 days later, and there are now 4 more pages in Google's index for busterscountryroadhouse.com. There are 18 total pages in Buster's sitemap, and I expect those to be indexed within the next week.
August 20, 2011
The count is now up to 16 pages in the index.