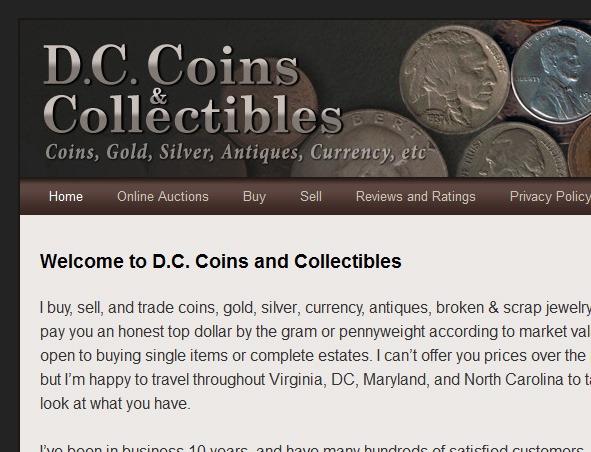 We recently did a major overhaul on the D.C. Coins and Collectibles website.
Some new features:
Customized WordPress installation and theme, integrated with business card design
Live, online auction capability enabling visitors to bid on items up for sale
Interactive contact forms for buyers and sellers to outside of online auctions
Automatic, nightly backups of the entire website's files and databases
Automatic sitemap updates whenever changes are made to the site
Automatic notification of Google, Bing, and Ask.com about any site changes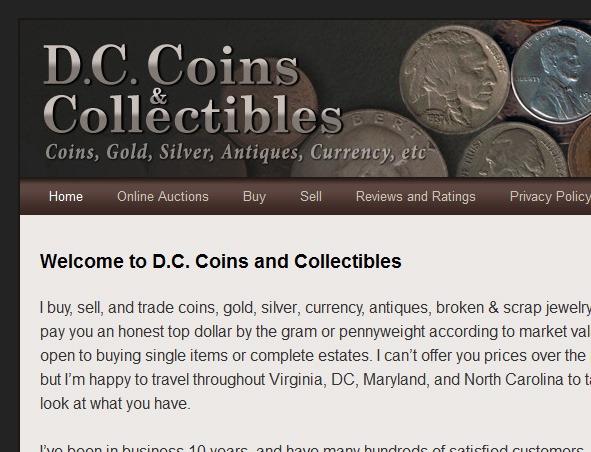 Results
The website had 44 unique visitors and 320 hits in July, 2010. In July 2011 after the update, it had 155 unique visitors and 19237 hits.
Take it for a spin and let us know what you think.